The Q-Risk application serves to manage information and operational risks throughout their life cycle – from identification to analysis, evaluation, treatment and monitoring.
It allows for the creation of a clear catalogue of assets with the possibility of categorising assets into categories and groups for the collective assignment of threats and vulnerabilities.
Thanks to its simplicity and the way it works with risk, it significantly saves the time and resources needed for effective risk management.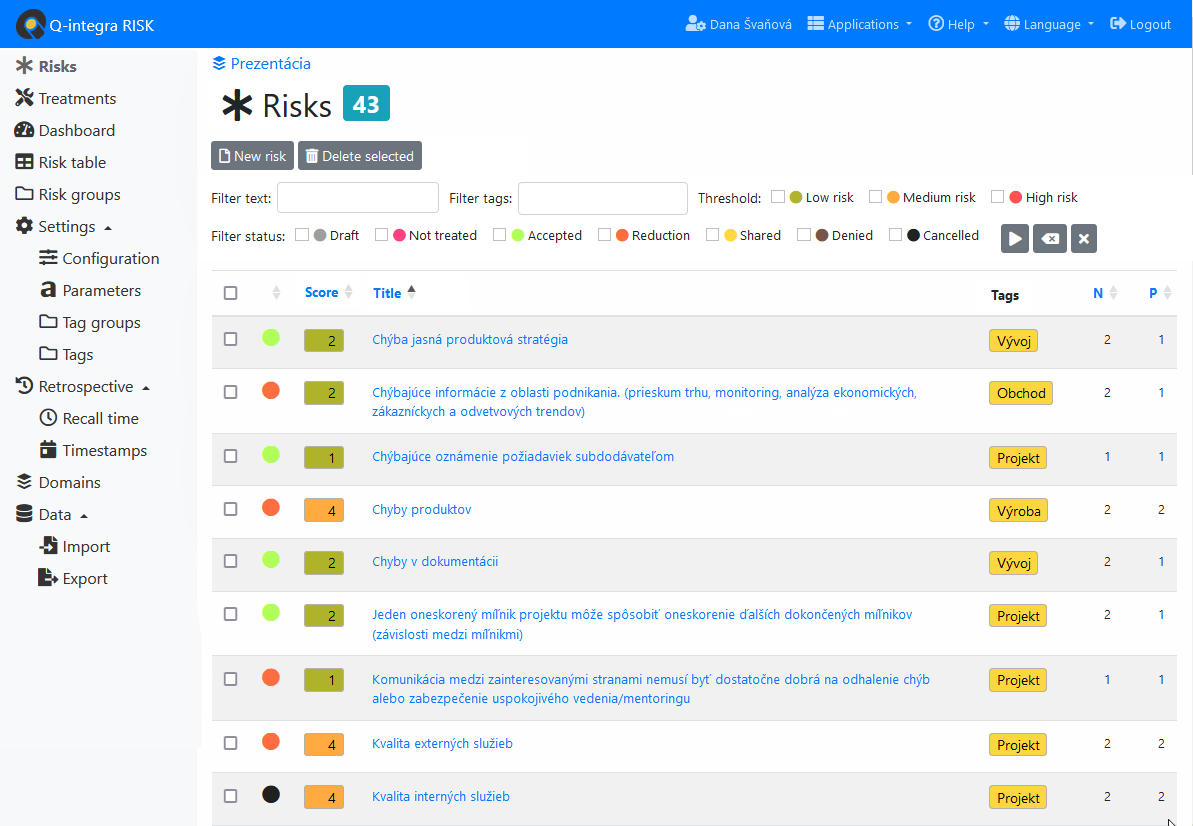 Q-Risk Q-Risk an effective tool for risk management
Identification of risks, with the possibility of linking them to assets,
Categorisation of risks
Implementation of own risk assessment methodology
Simple specification of evaluation parameters
Risk management
Monitoring of risks
Copying of reference risks and measures
Treatment of identified threats and vulnerabilities of the organisation ' s assets (Risk matrix)
Support for multiple risk management domains
Migration of data from other systems
Q-Assets –  Additional module for information risk management
Pre-prepared catalogues of general threats and vulnerabilitieí
Recording, assessment and categorisation of assets linked to their threats and vulnerabilities
Threat and vulnerability management in asset profiles
Import and export of catalogues of threats, vulnerabilities and assets, including their assessment and categorisation
Implementation of own methodology for asset assessment
Information Risk Identification Platform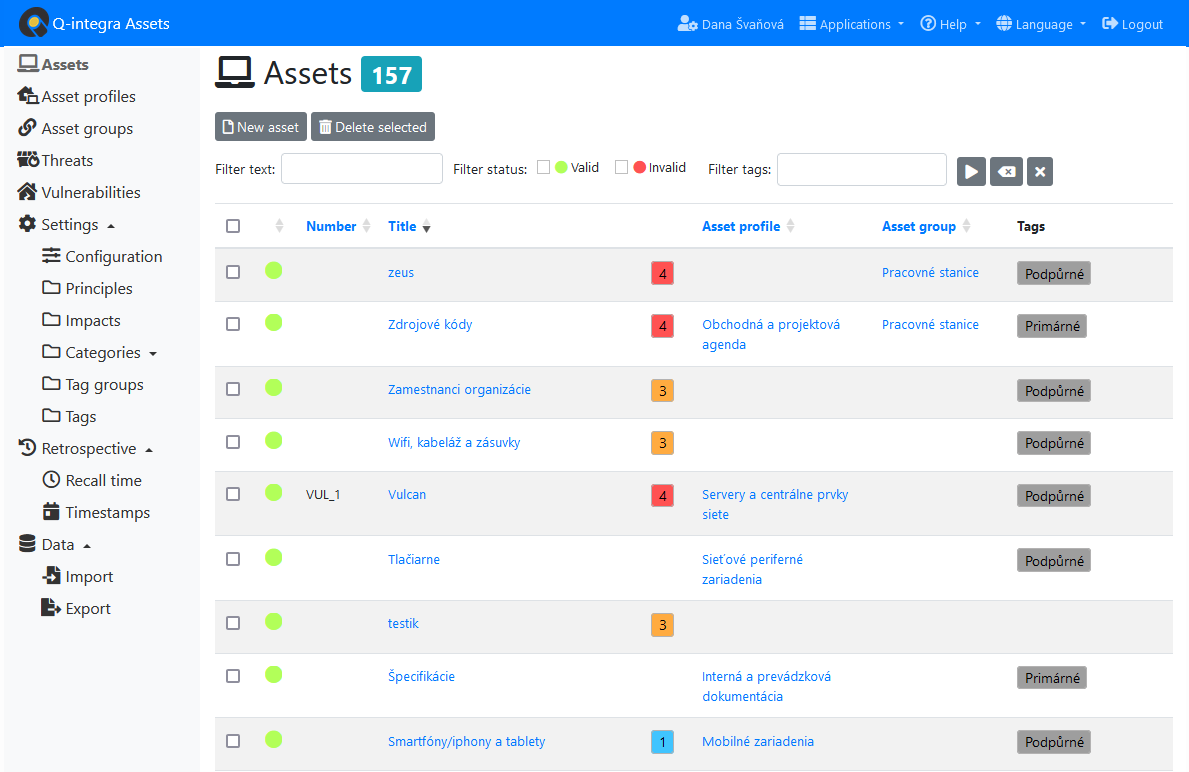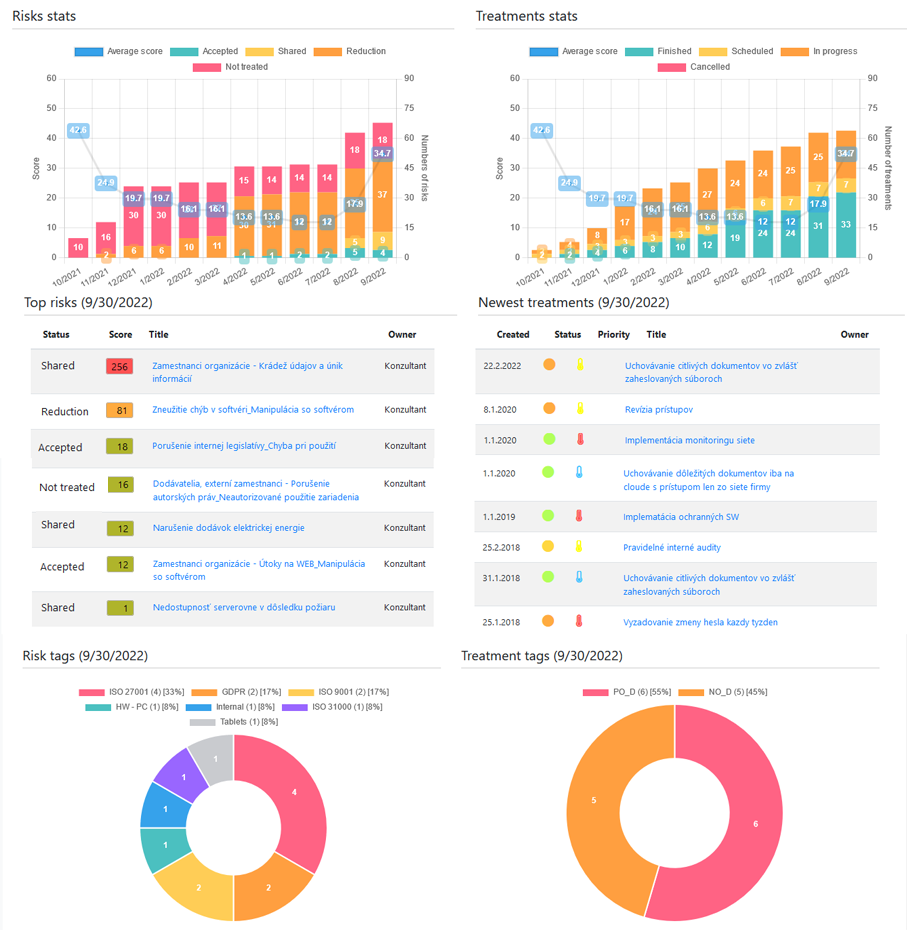 Clear reports for managers
priority risks
Development and status of risks
Key actions
Action plan
Basis for strategic decision-making and ad-hoc analysis
Drill Down – defaults to the level of detail
Displays of retrospective views
Export Data